Eastern Orthodoxy, Evangelicals, Charismatics, etc.
---
---
---
I have recently [Holy Saturday, 1997] changed denominations from inter-denominational Charismatic to Eastern Orthodox. My family's current "church zoo" is:
---
Prophecy in Real Time??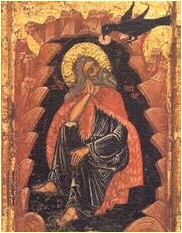 ---
General Orientation
---
The World System vs. the Church: news summaries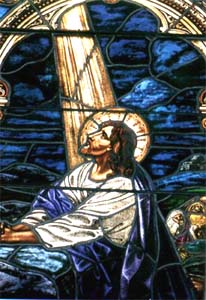 The investigation of the U.S. FBI regarding perjuring to the U.S. Congress about Waco, et. al. Last event: June 1, 2001
Pope John Paul II vs. Germany Last event: September 24, 1999
Fr. Earl vs. the Northern Illinois Women's Center [sic] (translation: abortion clinic) Last event: October 1, 2000
NATO vs. Serbia/Yugoslavia Last event: June 11, 2001
---
Senator John Danforth's interim report
The investigation of the U.S. FBI regarding perjuring to the U.S. Congress about Waco, et. al.
The actual incident was a few years back [1993]: David Lee Koresh and most members of his highly apocalyptic "variant" of Christianity died in a firestorm after 51+ days of seige by the U.S. FBI. I refuse to have an opinion on whether Mr. Koresh was the leader of a pseudoChristian cult, or an honest variant.
The FBI clearly did not plan to merely arrest Mr. Koresh: that could have been done any day before the seige started. Mr. Koresh's daily jogging route was well-known. However, the FBI needed to search the Branch Davidian area for evidence relating to weapons charges. (Including potential machine-guns illegally modified to full-automatic...which are thoroughly illegal in the U.S. due to their completely inferior qualities for either civilian, or extreme social collapse, situations. There are also many more effective firearms for "terrorist" purposes.)
Generally, this is a dangerous precedent for mainstream denominations. For example, the United Pentecostal Church is prone to interpreting "the church" as "the state" when interpreting the Bible -- and indeed there are concerns that a U.S. crackdown on this denomination is possible, within the denomination. [At least, this was true in 1996.] There are probably other mainstream denominations with similar quirks. It would be easy to generalize the FBI responses in Waco to the United Pentecostal Church, and similar denominations.
Conspiracy theorists quickly seized on the idea that military tear gas, which just happens to be flammable -- and burns into cyanide -- was used by the FBI at Waco. The FBI denied this for 6 years.
The bombing of the Murray Federal Building, in Oklahoma City, in 1994 was a direct retaliation for the Waco incident.
Recently [less than 2 weeks ago, as of Sept. 13, 1999], someone in the Texas Rangers got a political hold and forced the FBI to admit that the above six years of denials was a lie: military tear gas was used. The official line still insists that Mr. Koresh started the fire.
The currently known situation [Sept. 13, 1999] is as follows [This is entirely skimmed from MyCNN]:

In the vast archives of evidence that the Texas Rangers have, are at least two empty military CS tear gas shells. FBI audiotapes have indicated that these were fired several hours before the fire. There is no indication as to what kind of tear gas was in them.
Several hours after that (I have no indication how long before the fire, but it was before the fire), a star illumination flare was fired into the same area the tear gas had been in. If the tear gas had not thoroughly dissipated yet, and the tear gas was flammable, then the FBI clearly started the fire.
At this point, both the Congress and the Justice Department started to authorize independent investigations. I am not clear about the Congressional one, yet. The Justice Department one is headed by the former Republican Senator John Danforth, who has such a phenomenal bipartisan reputation for integrity that anyone who attempts to remove him from the investigation assassinates his own political career.

Former Senator John Danforth is a fully ordained Episcopal priest, according to the Kansas City Star.
There is a serious risk that Janet Reno has unleashed the Episcopal Inquisition ;)
Danforth has already indicated [Sept. 12, 1999] that he will not pay any attention to campaign or electoral schedules. When asked by reporters for a concise summary of what he is doing: "I am looking for bad acts."

Shortly after this, it emerged that in the 1993 congressional investigation, the FBI report had 49 pages.

Page 49 was the only one that mentioned the military CS tear gas shells.
Congress only got the first 48 pages. Thus, the title of this section....

Sept. 13, 1999: Danforth has selected the U.S. Postal Inspection Service to provide investigators for this. This evades conflict of interest questions. FBI and DEA investigators report to the U.S. Department of Justice, one of the problem agencies. The Secret Service, IRS, and Customs Service all report to the U.S. Treasury Department -- as does the ATF, the other problem agency.
Sept. 13, 1999: Documentation was uncovered indicating that Department of Justice officials were presenting inaccurate information to Janet Reno.
Oct. 6, 1999: Extensive media clips exist that allow Carlos Ghiglotti, an expert in thermal imaging and videotape analysis who has worked for the FBI in the past, to conclude that the FBI fired shots into the Branch Davidian compound. However, the same tapes also have enough evidence to conclude that shots were being fired from the Branch Davidian compound. The report makes no claim on who fired first.
Oct. 8, 1999: A written request, by FBI supervisors for the Branch Davidian standoff, for authorization to shoot unarmed Branch Davidians who approached and did not follow directions, has been located. The authorization was never given.
Oct. 8, 1999: It appears that the Congressional investigation is stalling in organizational details. Senate Judiciary Committee Chairman Orrin Hatch [R-Utah] is pushing for a full Senate Judiciary Committee investigation restricted to Waco. Senate Majority Leader Trent Lott [R-Mississippi] wants to create a comprehensive investigation of all FBI misrepresentations to Congress (at least), and has selected Arlan Specter [R-Pennsylvania, and a Judiciary Committee member] to lead it. This one would be more focused on Chinese espionage charges than Waco, but would cover both (and several other things...)
Oct. 21, 1999: An infrared videotape from an FBI surveillance plane has been located from the day of the fire [April 19, 1993]. Whether the infrared flashes are from sniper fire, or not, is a mathematical function of whether the expert was hired by the Branch Davidians or the FBI. [Neither side has hired Carlos Ghiglotti....]
Nov. 15, 1999: John Danforth has obtained legal authorization from Judge Walter Smith to run a simulation of the above videotape. While the FBI is fanatically certain that no shots were fired by FBI agents, the FBI has absolutely no excuses (let alone explanations) for the infrared flashes.
Nov. 15, 1999: Government attorneys are confident that all evidence regarding this has been handed over to the court.
Nov. 18, 1999: Deputy Attorney General Eric Holder, of the U.S. Justice Department, has stated:

It would be practically impossible to do the court-ordered simulation.
The DoJ would get as close to the conditions as possible. This would be helpful in the investigation.
Danforth's "request" for the weapons used in the Waco evidence to be turned over would be honored.

Jan. 11, 2000: A photograph recently turned over to John Danforth by the FBI, in an attempt to prove that the infrared flashes on the videotape are not FBI fire, depicts a tank. The photograph is known to be taken within "seconds" of a nearby infrared flash.

The photograph needs to be covered by the 5th Amendment: it incriminates the FBI. In the absence of timing down to at least 0.1 second, the photograph actually improves the plausibility that the given infrared flash was FBI gunfire. Actually, the problem is the tank's turret. George Fisher has informed me that the typical speed limit of a tank is around 100 mph. This speed limit is enforced by mechanical integrity issues (something about the treads...). I am unclear what the acceleration limits are.
Due to concerns about untimely release of evidence by the FBI (the deadline is Jan. 15, 2000; the trial date is May 15, 2000): the Branch Davidian lawyers have requested a judgment of $50,000 from the FBI in order to hire more staff to deal with the evidence flood.

Jan. 19, 2000: John Danforth has decided that he needs the toxicological work done on the Branch Davidian victims redone, and has requested custody of the remains (currently with the Armed Forces Medical Examiner). The initial results were that no illegal drugs were found, and that each of carbon monoxide (from the fire) and cyanide (from the burning of the military tear gas) were found in some of the bodies. [There are, of course, no guarantees as to how many of the remains tested positive for both.]
Feb. 17, 2000: Lawyers for the U.S. government, and the Davidians, have agreed on the details of conducting a recreation of the conditions that ended the Waco seige in 1993. The object is to explain over more than 100 infrared flashes that are consistent with FBI gunfire -- but that the FBI insists are not.
Feb. 28, 2000: Richard Rogers, the Hostage Rescue Team [HRT] commander at Waco, was also the HRT at the Ruby Ridge fiasco. It seems he needed to do an extensive fast-talk job to convince his supervisors to authorize the tear gas.

Richard Rogers must be fairly well-connected, politically: his botching of Ruby Ridge should have disqualified him from Waco....
Mar. 6, 2000: The Dallas Morning News quoted Peter Smerick, a veteran FBI behavioral expert, as stating that five psychological profiles were suppressed in the information Reno was given regarding whether to authorize the tear gas. All five profiles warned against using force because the Davidians "would rather die than surrender."

Mar. 19, 2000: The court-ordered reenactment of Waco at Fort Hood was today. The high was about 69ºF, in contrast with the original's mid-80'sºF.

Mar. 20, 2000: Both the Branch Davidian lawyers and the FBI lawyers find the test results favorable for their point of view. I have some fantasies on what sort of results would provoke this.

Mar. 24, 2000: The FBI lawyers were granted a request to limit Janet Reno's questioning to two hours, since that would be ample time to find out everything she knew about the Waco incident.

Mar. 28, 2000: Reno's testimony indicates that demolishing the Branch Davidian complex was unauthorized. Also, the acceleration of the FBI plan violated FBI regulations, since Reno was not consulted before it was done.

Apr. 24, 2000: The Branch Davidian lawyers have scheduled a review of claims that the FBI destroyed, withheld, or tampered with key evidence. The FBI is aware of 30 missing negatives from the first of 7 rolls of film shot by an FBI photographer -- but the original contact sheet, and prints of the negatives, are locatable. More dubious claims:

A roll of film depicting bodies, etc. inside one of the concrete bunkers confiscated from the Texas Rangers was never returned. These photographs are thought to be definitively biased for either the Branch Davidians, or the FBI -- but not both.
Key audio recordings (used as evidence that the Branch Davidians started the fire) apparently have enough artifacts to suggest they are copies made from multiple recordings. The FBI has no effective reply, instead insulting the contrary experts.

June 5, 2000: The U.S. Supreme Court ruled that Federal prosecutors' use of the "machine gun" variant of a firearms control law is a different charge than the basic version -- which the Federal prosecutors did not attempt to prove. The sentencing procedure for five of the Branch Davidians was thus ruled Federally illegal. [This would impose a maximum sentence of 30 years, rather than 5 years, in prison.]
June 22, 2000: Larry Potts (the assistant FBI director at the time of Waco) testified that the use of tanks to demolish the gymnasium 5 hours into the tear-gas seige was a direct violation of the FBI plan for the seige, and furthermore physically endangered the crew of the tank unnecessarily.
June 23, 2000: Several assistant FBI directors confirmed the prior testimony. Also, it is plausible that the tear gas was ignited by muzzle flashes. This was highly predictable: the fact that this particular choice of tear gas burns into cyanide is not innocent, even if it results in no immediate charges....
July 6, 2000: The Texas Rangers provided testimony about what firearms were recovered from the Branch Davidian complex after it was demolished. 133 weapons were discovered in the bunker, and 111 stacked against the walls. Among these were 60 M-16 machine guns, 60 AK-47 assault rifles, and 30 AR-15 assault rifles. These were U.S.-legal to own in 1993 -- if they were not converted from semiautomatic firing. 46 of the recovered weapons were converted to fully automatic firing, however.... Also, 400,000 rounds of "cooked" ammunition (exploded by heat) were recovered. The last two points do not coincide well with intent to resell at gun shows to raise funds. [The ammunition recovered was definitely excessive.] This does give credence to fears about how safe it was to put firefighting equipment near the complex...and also is further evidence that the crew of the tank delivering the tear gas was unnecessarily endangered. One passage Mr. Koresh was obviously weak on: Matt. 26:52 (and context).
July 11, 2000: One of the drivers for a tear-gas tank/truck testified that the Branch Davidian compound was constructed such that the wall had to be breached in order to deliver the tear-gas.
July 11, 2000: The FBI took a gamble: they are hoping that the jurors advising the judge can hear the same words in surveillance audiotapes that they did. These audiotapes are of very low quality. If the audiotapes indeed audibly say what the FBI says they say, it would prove that the Branch Davidians took preliminary steps to immolate the complex themselves. In this case, it is unclear whether the Branch Davidian (inner-circle; a number of survivors were not party to this) explicitly ignited the fuel, or whether other methods ignited the tear-gas first.
July 21, 2000: Sen. John Danforth has released an interim report. Conclusion: FBI did not start the fire, shoot at Branch Davidians, improperly use the military, or engage in a massive conspiracy and/or cover-up. However, government lawyers and FBI agents did conceal from Congress and the court system that an agent fired three pyrotechnic rounds -- four hours before the fire, at a construction area. Danforth's investigation was into bad acts, not bad judgment -- of which the court case has documented much.... The FBI is still open to criminal charges, over failure to present evidence that is known to have existed (shells and pyrotechnic projectiles). Danforth ruled that top government officials, including Reno, were not in any way responsible.
July 23, 2000: Sen. John Danforth said that the U.S. government was directly responsible for provoking the conspiracy theorists into their speculations, by not being completely honest in small details. He believes that about 5% of his investigation needs to be completed.
June 1, 2001: Former Sen. John Danforth commented that he threatened the FBI with a search warrant regarding the Waco papers, due to the agency's active resistance to outside scrutiny and its poor record-keeping. There was a verbal agreement between Danforth and Louis Freeh that Danforth would not get a search warrant if the U.S. Postal Inspects searched through the files themselves. This turned up hundreds of pages of relevant documents that the FBI did not yield to Danforth's investigation on prior requests.
---
Pope John Paul II vs. Germany
This one has been smoldering for a while [less than 2 years?], but a recent story on CNN justified including it.

In Germany, a certificate documenting that a woman has received counseling regarding abortion, is required before actually getting an abortion. In this respect, Germany is more civilized than the United States, where the Supreme Court Case Roe vs. Wade [1973?] legalized abortion on whim.

Normally, the following organizations can legally issue these certificates after counseling: the Red Cross, "state centers" (whatever that means: clarification by email is welcome, and may be used to revise this section), and church organizations.

While Pope John Paul II is quite willing to let Roman Catholic clergy do counseling regarding abortion...he has directly ordered Roman Catholic clergy to not give permission slips for abortions.
There's only one problem with this. It is physically impossible for a Roman Catholic priest to satisfy both German law and Church law. Pope John Paul II's direct order to his clergy is a direct order to break German law, because under German law effective abortion counseling requires the option to get the abortion afterwards.
I will not speculate on the comparative fearsomeness of hellfire (and subsequent Lake of Fire) and physical imprisonment as punishments. However, I'm certain we tend to underrate hellfire. Consider my Lord Jesus Christ's exhortation "And do not fear those who kill the body but cannot kill the soul. But rather fear Him who is able to destroy both body and soul in hell." [Matt. 10:28, NKJV].
June 23, 1999 [CNN]: Roman Catholic Bishop Karl Lehmann of Mainz, chairman of the German Bishops conference, has announced that the Roman Catholic Church would stay in the [German] state abortion counseling system. The certificates issued will, as always, fully comply with the German requirements for a valid certificate: the name of the woman, and the place and time of the counseling received. In order to prevent violation of the direct order from Pope John Paul II, the sentence (translated into English as "This certificate cannot be used for the carrying out of a legal abortion.") will be included.

Bishop Lehmann has openly noted that the modified certificate still satisfies all German law requirements for proceeding with an abortion. Thus, individuals have the option of ignoring the added sentence (above), and getting an abortion.
However, the deputy party chairwoman for the governing Social Democrats, Renate Schmidt, has openly stated that the additional sentence invalidates the certificates. The Social Services Ministry in southern Baden-Wuerttemberg state has indicated (indirectly) that it would cut off funding for Roman Catholic counseling centers if the added sentence invalidates the certificates.
In addition, the president of a medical association representing German gynecologists, Guenter Kindermann, has openly declared that his members will not accept the Roman Catholic certificates for fear of prosecution.

Sept. 16, 1999 [MyCNN]: The Vatican has issued an official statement on Bishop Lehmann's certificate modification. Namely:

The modified certificate was still being used for access to abortion. Thus, the modification was completely ineffective.
The only known effects of the clause is to create a debate "which has damaged the unity of the Catholic Church in Germany and prompted questions to the Holy See".
The Pope is expected to announce an official position next week [Sept. 20-26, 1999].

Sept. 21, 1999 [MyCNN]: Bishop Karl Lehmann has admitted that in a letter sent to the German branch of the Roman Catholic Church by Pope John Paul II, that the Pope has directly forbidden the issuance of German-law-legal abortion counseling certificates of any kind. While he understands why several lay factions would want to split off from the Roman Catholic Church in order to continue issuing these certificates, he strongly advises against it.

In the history of church splits, there is a clear pattern: the half doing the splitting usually (99%+ of the time) is suffering from major doctrinal errors, at least as viewed centuries later. Observe that in this conflict, the lay factions are seriously considering severing themselves; it is not the Roman Catholic Church doing the split. [This is not always the case, historically.]
On the other hand, if these lay factions wake up to one of these truths (or even better, something that I cannot imagine), it is hopefully a good thing that their self-delusion has been ended by the Holy Spirit:

They are Roman Catholics, and must immediately repent of their heinous rebellion for considering splitting off in order to conform to the world system.
They are not Roman Catholics.

Sept. 24, 1999 [MyCNN]: Bishop Karl Lehmann has proven unable to ram Pope John Paul II's direct orders down the throats of certain German Bishops even more in favor of continuing abortion counseling than he is. These Bishops are forcing the German Council of Bishops to report that they need more time to respond to the Pope's demands that the Church drop out of this. The preparations to continue direct disobedience include:

German politicians are inciting these German Bishops to sin by "appealing to them to stand firm".
Catholic lay leaders are making plans to launch a foundation this week to replace the Church counseling system if the final result is that the Church quits doing it.
---
Fr. Earl vs. the Northern Illinois Women's Center [sic]
Normally, I do not follow the antics of the pro-abortion saboteurs of abortion clinics and their ilk.

Judge their actions by their fruits. The primary effects of their actions, in the U.S., has been to:
Increase the world-system legitimacy of abortion clinics.
Conduct gross anti-evangelism, repelling people from the Church.
As such, I conclude that they are motivated by the Father of Lies, rather than the Father of Lights (which says nothing about their ultimate salvation...although I am confident those acts will not survive the Judgment of Christ at His Second Coming.

Father in Heaven has destroyed nations over lesser things. Citizens of the United States, have no delusions about the U.S. having any inside edge here: Israel has a Divine contract guaranteeing that it shall exist (in some form), and Father in Heaven saw fit to de-nationalize Israel for 21+ centuries. Father in Heaven also saw fit to use Babylon for His purposes -- until its time was up.

Roman Catholic priests are not covered by the above statements. Brimming with theological training and flashes of Divine inspiration (in spite of themselves), one would assume incredibly consistent and direct Divine inspiration would be required to evince thoroughly traceable criminal activities.
Sept. 30, 2000: Fr John Earl, of St. Patrick's Catholic Church in Rochelle (Diocese of Rockford), was charged with:

Sabotaging security cameras with thrown bricks.
Ramming his car through the garage door of the Northern Illinois Women's Center.
Vandalizing the building with an ax.

Oct. 1, 2000: Fr John Earl has been freed on $10,000 bond. His activities have been restricted while the allegations(?) are being investigated by the Diocese of Rockford. Local restaurant owner Frank Giammarese has started a legal defense fund for Fr John Earl, in spite of his opposition to what happened.
---
NATO vs. Serbia/Yugoslavia
Unfortunately, I must list this here. I expect this section to stay firmly at the bottom of this page, due to the emotionally volatile mixture of both politics and what the world system calls religion. The email and backtracking links are at the very bottom of this page, as is usual on this domain.

Serbia [with some unknown mixture of Communist religionists and Serbian Orthodox Christians] is (or was) waging a jihad against the Muslim Kosovars, and dragging Montenegro along for the ride.

Primary news sources, with their identified slants:
CNN: pro-Serbian news reporting, except for direct NATO excerpts. CNN Custom defaults to this for headline coverage.
Orthodox Information Center's Kosovo Crisis page: clearly pro-Serbian reporting. Includes direct links to Yugoslav websites, and a listing of Orthodox Church official messages.
NATO: clearly pro-NATO.
I know that my classification of CNN as pro-Serb should provoke a minor flame war. One of my professionally developed character flaws is the ability to extremely opinionate, upon sufficient evidence, virtually instantly. I have sufficient evidence to classify CNN as pro-Serb in its coverage.

I am not going to provide a real-time news log of this. If any of my readers is already maintaining such a news log, please let me know so I can link you from here. (Note: I expect such a news log to have entries for at least every two days. This situation changes that quickly.)

What's the natural background here?
A severe diplomatic error was committed about six or seven weeks before NATO started air strikes. NATO should not have tried to split Serbia into discontiguous land areas. This has a "proven" track record of disintegrating nations.

C.f. Bangladesh and Pakistan, formerly Pakistan....

As such, it is (and was) an excellent provocation to armed conflict.

I won't go into how the vice-president of an ultranationalist political party physically attacked a U.S. soldier in hand-to-hand combat -- and was shot dead on the scene. This was reported, in all the detail I have presented, by both Western and Yugoslav sources. [Both sources had much more detail, but beyond this point they were failing to confirm each other.] There is "something really wrong" about this incident: normally, a person with that kind of rank would not be personally involved in a violent incident.

The Rambouillet accords were a farce from the time negotiations started. The conditions for determining their impartiality, or lack thereof, were easily seen on day 1. They are not a viable framework for a ceasefire, or more advanced forms of peace agreement.

Impartial: neither the Kosovars nor the Serbs sign.
Pro-Serb: the Serbs sign.
Pro-Kosovar: Kosovars sign. [This is what actually happened.]

NATO's first airstrikes were 48 hours after the mass eviction of Muslims (by the Serbian army) was physically observed. All Yugoslav media assertions to the contrary are factually incorrect [but not verifiably false by the common man in real-time]. This figures into the spiritual analysis.
The Serbs (from rhetoric and other action) are easily diagnosed as being engaged in a jihad to remove the Muslims from Kosovo. [The Muslims have been there only since 1389, secular history. I know that there are divergences between Orthodox Church history and secular history. If the reader knows one applies here, please email me now] If Serbia wins this jihad, it will violate a principle about aggressors not gaining territory. This principle was first seriously used at the end of WWII. The U.S. and the U.K. are committed to this principle. This is not uniform across NATO; in particular, France, Greece, and Italy normally have good political relations with Serbia.
Any NATO-tolerable ceasefire agreement constitutes Serbia losing the jihad. In this case, I expect Milosevic to be summarily removed from office. Milosevic's political career should be dead, if not Milosevic himself.

The Phantom Truce of June 3, 1999: A successful test of these expectations was conducted. CNN reported that both Western and Yugoslavian media stated that Milosevic had verbally agreed, after a vote by the Serbian Parliament, to a NATO-tolerable settlement on June 3, 1999. NATO airstrikes had almost ceased for June 3 to 6, 1999, but have resumed on June 7, 1999. The acid test was failed: not only did troop withdrawal fail to occur (which should have been fatal to the Milosevic government), but armed conflict extended to Albania again.
The Truce of June 9, 1999: This is a test of expectations in progress. Think of it as a slightly revised version of the Phantom Truce of June 3, 1999. Rumor [as in NATO is said to state it] has it that an agreement has been signed, and that Serb troop withdrawal compliant with the agreement should start "in a few hours." The acid test will be June 10 through at least June 17. Failure will indicate either a materially incorrect rumor or a direct violation by one of several parties [KLA, Serbia, and/or NATO].

As of June 14, 1999, there are several weaknesses in this:

Twice, the orders that Russia says it is giving its troops are not the orders the troops are receiving. The Russian exclusion of NATO troops from Pristina airport is still going on. This has serious implications for the Russian government. There are two naive interpretations:

The Russian government may be misrepresenting their orders for NATO.
Alternatively, the Russian military may be an independent entity, no longer related to the Russian government.

There have been two incidents of Serbians attacking NATO forces with lethal force. [AK-47 from a car on a German armored personnel carrier, and pistol on a British patrol -- after being warned.] This indicates a significant faction of Serbs is going to continue this. This faction may have Milosevic as an assassination target.
Many civilian Serbs are leaving with the Serbian forces, citing that NATO forces cannot stop the KLA from targeting them.

These agreements has several weak points:

Serbia loses the jihad, by definition.
It may be too close, in essence, to the farcical Rambouillet accords to be viable. Western media has reported that it is similar to them.
The approval vote in Parliament was near a 2-1 yes/no ratio; the debating was reported as including fistfights, and apparently the extreme nationalists consider Milosevic to be surrendering to NATO.
On June 5 and 6, 1999, Serbia shelled Albania (specifically, Muslim Kosovar refugee villages). While it is a standard Muslim/Arab tactic in the Middle East to conduct military operations from bases intermixed with civilians, I expect none of my news sources to reliably report on whether this is actually occurring.

One implausible nightmare scenario (I cannot project results, but it would seriously alter the Orthodox Church political dynamics) would be if Serb military power ended up prematurely terminating Albanian Orthodox clergy.
Another scenario (plausibility unknown) is Milosevic using Albania as a launching point to invade Greece and/or Italy [both of which so far have reliably opposed NATO in this conflict].

It needs a UN Security Council resolution. A veto from either China or Russia will unilaterally kill the whole plan, and both nations have motive:

China's media agency Xinhua has been actively suppressing all international news indicating the NATO missile hitting the Chinese embassy was due to bad information [Who prevented the U.S. maps from updating the location of the Chinese embassy in 1995?? And, from a Chinese point of view, is it really plausible that the maps were not updated in 1995??]. I don't know the relevance of this to a potential veto, due to my gross ignorance of oriental cultures, and Chinese in particular. It would be relevant if China had a Western culture [which China doesn't have, at all....] [June 7: it is now thought that China will not veto what Russia won't veto.]
Both Russia's government, and the general populace in Moscow, believe that Chernomydin was actively working against Russia in making this agreement. If Russia's UN representatives take orders from Moscow, this veto is almost certain in the current political climate. [June 7: the UN resolution was stalled while the UN representatives consulted with Moscow. NATO forces at the core (one of the non-negotiable points) is one of the blocking issues.]

NATO will not tolerate active UN dominance (as opposed to a non-interventionist umbrella approval). Serbia media is assuming active UN dominance. The agreement fails to define the mode of UN involvement [which means NATO and Serbia may not even be talking about the same agreement!] However, NATO is explicitly aware of this unclarity in the agreement. Chernomydin has mentioned that NATO command of Russian troops is intolerable [suggesting Chernomydin expects UN dominance].

This seems to be the nature of the actual collapse of the agreement on June 7, 1999: On 14 out of 20 points, NATO interpreted them differently than the Serbian generals. This suggests that at least these 14 points were either crafted by Chernomydin and to be interpreted differently by NATO and Serbia, or were explicitly intolerable to the Serbian government.
Milosevic cannot politically survive a NATO force in Kosovo; he can politically survive a UN force in Kosovo.

The Muslim Kosovars, not having been consulted, may find this agreement explicitly pro-Serb (and reject its requirements), much as the Serbs found Rambouillet explicitly pro-Kosovar (and rejected its requirements).

[June 14, 1999] The KLA has openly refused to accept Russians as peacekeeping troops.
[June 17, 1999] The KLA has been verifiably harassing at least one Serbian Orthodox monastery.

A politically critical accident, a smart missile strike on the Chinese Embassy, has occurred.

China has actively refused to believe that the U.S. map information did not have the updated location of the Chinese Embassy (which was in the targeted area for only 4 years). The above is general background; the next two comments are from Reuters via CNN Custom, [June 26, 1999]. Before these two points, I had classified this entire incident as non-news; however, the conjunction of these, with the original incident, means the U.S.-China diplomatic situation is far worse than is being reported by any agency, including Xinhua.

A CIA operative was reported as saying the intended target had moved, but there was no evidence that the Chinese Embassy was in the location where the intended target used to be.
Three of the dead were journalists. Of these three journalists, two were also Chinese intelligence agents. [The official U.S. sources say the two Chinese intelligence agents were not journalists; I find it much more plausible that the two Chinese intelligence agents were also journalists. China is politically incapable of confirming that the Chinese intelligence agents were Chinese intelligence agents.]
Combining the above two comments, I believe that the missile strike targeted a Chinese intelligence facility that may (or may not) have been in the Chinese Embassy. If it was the Chinese Embassy, the real person/system who caused the missile strike was the one responsible for suppressing the location of the Embassy. Most Embassy locations are not classified information!

There is undoubtedly a good motivation for this renaming after-the-fact! There has been [through June 26] no media awareness of the existence of this motivation. [Xinhua is incapable of relaying this motivation.]

October 17, 1999: The British newspaper, the Observer, released a story (with suitably anonymous sources) that NATO was hunting military radio broadcasts at the time. The NATO attack on Milosevic's presidential residence on April 23, 1999, shut these down for 24 hours. They resumed at what Beijing later declared to be the Chinese Embassy. Thus, the missile strike at the so-called Chinese embassy was targeting military radio broadcasts.

This is the part of the Observer story that was not denied by the British government and NATO. The Observer story also had the (plausibly false) claim that the Chinese Embassy was on the NATO maps -- in Naples, Italy. [Not exactly where the information is needed. Also, Italian-supplied maps are notorious for dangerous inaccuracies. E.g. gondola lines, such as the one that never was on any map from when it was constructed (in or before 1968) to when a U.S. plane's tail severed the line after it was surprised by the gondola line. In a blow to U.S./Italian relations, the U.S. justice system delivered justice instead of revenge for this incident.] This is directly contradicted by a large body of evidence, so I am going to tentatively assume this is something added to further insult Red China's President Jiang Zemin (who was in Britain when this story was released....) [All detail purists and Chinese, please excuse the gross error of mentioning "Prime Minister Xiang" in my initial version.]

April 9, 2000: The U.S. Central Intelligence Agency has fired one employee and disciplined six others for their role in the mis-targeting of the Chinese Embassy. CIA Director George Tenet does not consider the "fog of war" (with effects such as time pressure and stretched resources) any protection from internal discipline. The U.S. Pentagon apparently considers the CIA's dissection of where the errors were to be adequate.

April 10, 2000: On the other hand, Red China considers the results of the above CIA investigation to be clearly false....
May 7, 2000: Red China repeated its demand for a thorough, complete investigation and a "satisfactory explanation" regarding the above incident, on the 1-year anniversary. The U.S. isn't going to deliver, since what seems to be requested is arbitrary revenge. Red China is displaying a serious lack of intuition about the "fog of war"; this may make Red China overconfident regarding Taiwan invasion plans....

June 26, 1999: A rumor that Milosevic has received a political asylum offer from China was mentioned to Reuters. This does affect the spiritual analysis: [Red] China has a long track record of being explicitly hostile to the Church, in its manifold denominations.

Oct. 5, 1999: The "Milosevic government system" apparently is becoming concerned about the daily anti-government protests that have been running since September 21, 1999. Concerned enough to commit a public assassination attempt against Vuk Draskovic, leader of the opposition Serbian Renewal movement: a truck deliberately swerved into his convoy 25 miles outside of Belgrade. The truck driver fled the scene.

A Belgrade magistrate has ordered the location and arrest of the truck driver, and the determination of the ownership of the truck. I expect the successful execution of these court orders to directly threaten the "Milosevic government system"
I would hope this is the sort of thing that the "Milosevic government system" would keep Slobodan Milosevic ignorant of.
Oct. 9, 1999: The initial police report noted that the Draskovic convoy was traveling faster than 150 km/hr, in contrast to the speed limit of 80 km/hr. The ownership of the truck, and the driver of the truck, have still not been located--as per estimated "Milosevic government system" plan.

Oct. 29, 1999: Montenegro has started to take concrete action towards disconnecting Montenegro's currency from Yugoslavia's currency. The exact new policy will be announced November 1, 1999 [Monday]. Speculations have including printing a new currency, or simply establishing the German mark as legal tender. Yugoslav Information Minister Goran Matic has described the series of events leading to this as an attempt at a "monetary coup". The steps leading to this include the consistent interception by Yugoslavia of professionally forged Yugoslav dinars from Hungary, Bulgaria, and Bosnia (one Hungarian batch was 5 to 6 million forged Yugoslav dinars, and one Serb-Bosnian batch was 500,000 forged Yugoslav dinars). This raises the question of whether the inflation in Yugoslavia (prompting Montenegro's actions) is induced by organized crime rather than the "Milosevic government system".

Nov. 2, 1999: Montenegro has made the German mark legal tender in Montenegro. Starting Thursday (Nov. 4, 1999), basic goods will be priced in marks. While the Montenegrin government insists this is not the prelude to a split...this is a direct violation of Yugoslav law.

The current unofficial estimated inflation rate for 1999 in Serbia is 100%. All of Serbia's denials about hyperinflation are verifiably false by Serbia's own citizens. [This increases the risk of the Romans 1 curse activating for Serbia.] The black market (as of Nov. 2, 1999) Yugoslav dinar/German mark rate was 17/1, in contrast to the official Serbian rate of 6/1.

Nov. 5, 1999: The Yugoslav National Bank [YNB] has retaliated for Montenegro's legalization of the German mark by freezing all payments by Montenegrin payers to Serbian payees. Montenegro feels no need to retaliate for this. The official line of the YNB is that this is required to protect the Yugoslav economy from uncontrolled money printing. While the Yugoslav economy does need such protection, organized crime is a more active source [see Oct. 29, 1999 in this series]. Montenegro's official line is that they hope Serbia will proceed to create a safe monetary environment, as Montenegro has already done.
Nov. 6, 1999: Montenegrin civil service payments were a day late (today rather than Nov. 5), because of technical difficulties flying in German marks: neither of the available airports had support for a night landing, so the airplanes carrying the German marks had to fly to airports in Croatia.
Dec. 29, 1999: Montenegro has offered to pay Yugoslav military officers their salaries in marks, if they can guarantee the purchase of their salaries' worth in dinars in Serbian goods and have them imported into Montenegro. There are concerns that Milosevic will respond violently to this offer.
Jan. 5, 2000: There are ill-named reports that Montenegro is considering dropping the dinar as a currency, due to its extreme lack of use.
Jan. 14, 2000: YES! Yugoslavia (the Milosevic regime) is finally taking action against the impending hyperinflation of the Yugoslav dinar. While there are concerns that the Nov. 1999 inflation statistic (after 10 days of delay, 2.5% rather than the estimated 12%) was forged, Yugoslavia's 2000 economic policy targets zero-inflation. Also, Dec. 1999 had a deflation of 0.7%. The National Bank of Yugoslavia:

is holding its discount rate at 2%, and may reduce it if the zero-inflation policy actually works.
plans to hold M1 for the Yugoslav dinar constant relative to Dec. 1999 (currently thought by both private and government analysts to be 16.5 billion dinars), and may actually start reducing it.
increased the hard currency reserve requirements for banks. Banks licensed for international payment operations must have U.S.$2 billion in hard currency reserves. If said bank is also licensed for international credit operations, it must have U.S.$4 billion in hard currency reserves.
Held the general reserve requirements constant: 17% genuine reserve, 7% for government finance, 6% for the Serbian power company.

Mar. 3, 2000: Initial macroeconomic results from Montenegro's conversion to the German mark are in, courtesy of the G17 nations.

Between Nov. 1999 and Feb. 2000, money supply rose from 73 million German marks to 88 million German marks. Actual German marks in circulation rose from 20 million to 70 million.
The G17 estimated Montenegro's Dec. 1999 inflation at 20.8% per month; Jan. 2000 inflation was estimated at 6.3%. This is thought to be due to a total lack of mechanisms for controlling the number of German marks in circulation. Also, only one of the seven local banks has avoided liquidity problems.
Investing abroad, the assistance of local banks, and hard currency bonds have all been suggested for controlling the number of German marks in circulation.

April 20, 2000: Miroljub Labus, a G17 economist living close to (or in) Serbia, dismissed fears of Serbian hyperinflation. He estimates Serbian monthly inflation as 5% to 10% [in contrast to both official estimate 2.9% for Mar. 2000 and an extreme estimate of 20% to 30%]. Labus sees the EU macroeconomic sanctions as having a serious effect by Fall 2000 -- if Serbia does not compensate.
May 3, 2000: Serbia passed a law, effective June 1, 2000, that taxes idle agricultural land.

Idle ordinary agricultural land is taxed between 10,000 and 50,000 dinars per hectare, depending on soil quality.
Idle orchards and vineyards will be subject to a 50,000 dinar tax.
Idle irrigated land is taxed specially, up to 100,000 dinars.
If the tax is not paid within the month, the idle land is confiscated by the agricultural ministry....
This is definitely an interesting way to apply market incentives to boosting food production.
May 4, 2000: the above tax is entirely appropriate, due to persistent shortages of basic foodstuffs (milk, oil, bread, etc.). At the current controlled prices, a stereotypical poor family must spend 70% of its income on food. Discontinuing subsidies is politically unacceptable, since the initial free market price would be 125% of said family's income....

Oct. 16, 2000: Montenegro is considering whether to pass a law that would create a Montenegrin Central Bank, or whether the currently-proposed law needs revision. The election outcome hasn't really influenced the importance of this issue to Montenegro's government.
Oct. 28, 2000: Montenegro expects the bill that would create the Montenegrin Central Bank to become law around Nov. 8, 2000.
Dec. 14, 2000: The Yugoslav central bank has announced a massive currency redesign, coincident with the legalization of hard currency in Serbia. The new 2-dinar coin bears the relief of the Serbian Christina Orthodox monastery of Gracanica in Kosovo. The 20-dinar, 50-dinar, and 100-dinar banknotes will be in green, violet and blue, each with yellow highlights -- different than the theme colors of ochre, blue and gray. The faces have also been redone (I do not have names): A former Serb ruler, a Serb reformer and a Serb poet have been replaced with a Serb composer, a Serb scientist and a Montenegrin poet-ruler.

Nov. 15, 1999: A group of UN member states (led by Bosnia, Croatia, Slovenia, and Macedonia) has proposed formally enforcing the non-membership of the Federal Republic of Yugoslavia [FRY] (Serbia and Montenegro). This was initially declared in the UN General Assembly on Sept. 22, 1992. Three days before [Sept. 19, 1992], the Socialist Federal Republic of Yugoslavia was observed to have ceased to exist by the UN Security Council. These resolutions did not, however, prevent the technical membership of FRY (although they did suspend it).

This resolution is backed by all 56 Moslem countries.
A nameless Third-World diplomat considers this to be a bad precedent. Gaining membership in the UN requires the approval of both the General Assembly and the Security Council, so it is most parallel that expulsion require approval by both the General Assembly and the Security Council. However, it is virtually certain that Russia would unilaterally veto any such measure. This proposal is trying to do the expulsion with just the General Assembly, bypassing the Security Council.

March 14, 2000: Russia's foreign minister considers it a realistic possibility that tensions in Kosovo will spill over into southern Serbia, and wants coalition assistance in preventing this.
March 29, 2000: Russia's subsidization of natural gas to Yugoslavia for humanitarian reasons was unexpectedly reduced to about 110,000 m3/hour, down from 250,000 m3/hour. This is expected to totally shut down natural gas for construction work purposes: food processing and manufacture of fertilizer have higher priority.
May 31, 2000: Russia has initiated official diplomatic contacts with Milosevic's political opposition, while continuing such contacts with Milosevic's regime.
July 8, 2000: Montenegro and Serbia no longer agree on what Yugoslavia's constitution is. Milosevic, in order to ram through a series of changes needed to keep him in power (including annuling the term limit), was forced to selectively invite Montenegrin legislators (those that favored his regime). Montenegro considers the changes Yugoslav-illegal. It is unclear whether Yugoslavia has already ceased to exist, or not.
Oct. 7, 2000: It appears that the Serbian Orthodox Church has successfully damned Milosevic's bid for re-election as President of Yugoslavia. [This is a technical description of the Serbian Orthodox Church's attitude towards Milosevic's holding onto that position.] Details are as follows:

Sept. 29, 2000: Due to reports of serious deviations between physical vote counts and official vote counts, a massive civil disobedience program was organized in an effort to force Milosevic to renege on his claims that he did not outright lose the election.
Sept. 30, 2000: Serbia's largest coal mine, at Kolubara near Belgrade, has been completely shut down by a strike. Obrenovac's management estimated that they would run out of coal in eight days, but had already shut down two of the six plants. There were several other strikes, of lesser effect, including one by the city government of Kragujevac affecting all state-owned companies.
Sept. 30, 2000: Both Greece and Russia have offered to mediate. Greece's offer is limited to impartial supervision of the elections (which, judging from Milosevic's visibly emotional response to similar Greek suggestions, is viewed by Milosevic as a personal insult), while Russia wishes to make Milosevic's runoff election politically tolerable to the Yugoslav opposition parties. It is suspected that Milosevic has rejected the Russian offer of mediation. Kostunic (the serious challenger to Milosevic's presidency) has informally accepted the Russian mediation offer [but not formally enough for Russian diplomats to admit it].
Oct. 2, 2000: The coal mine at Kostolac has also been shut down. Russia's President Vladmir Putin referred to both Kostunic and Milosevic as candidates for the second round of the Yugoslav election. The Yugoslav ambassador Borislav Milosevic has explicitly rejected the Russian mediation offer, however.
Oct. 3, 2000: Garbage collection in Belgrade has been shut down. It appears there is reasonably solid evidence (to the local citizens, anyway) that the Milosevic regime verifiably invented 350 polling booths in Kosovo, and that removing the 150,000 (or so) fictitious votes gives a result consistent with Kostunic winning the election outright [>50%] (which would illegalize the call for the run-off election).
Oct. 4, 2000: It appears that some members of Milosevic's Socialist Party are backing the massive civil disobedience. Russia's diplomats have arrived in Yugoslavia, regardless of Milosevic's wishes. [It's interesting to watch Russian diplomacy in action: Russia's foreign ministry is maintaining diplomacy with the Yugoslav government, while the Kremlin is maintaining diplomatic relations with the Yugoslav opposition parties.]
Oct. 5, 2000: An attempt by state police to break the strike at the Kolubara coal mine backfired: the police, instead of breaking up the strike, joined it.
Oct. 6, 2000: Slobodan Milosevic should have accepted Russia's mediation offer while it was available. Russian Foreign Minister Igor Ivanov has congratulated Vojislav Kostunica as the winner of Yugoslavia's presidential election. Belarus has offered political asylum for Slobodan Milosevic; however, rumors of gold transfers pose the risk that Milosevic has prior arrangements with Red China.
Oct. 7, 2000: Yugoslavia's dinar has strengthened on the black market in the wake of Kostunica's electoral victory, and is anticipated to hit 25 Yugoslav dinar/German mark in the next few days.
Oct. 7, 2000: Apparently, Serbian police minister Vlajko Stojiljkovic (acting to keep Slobodan Milosevic in power) lost control of the state police [Oct. 5/6??] when he gave blatantly criminal orders -- that those immediately under him refused to execute.
Oct. 7, 2000: Red China's president Jiang Zemin congratulated Kostunica for winning the election, and wished Kostunica success in the major task he had ahead of him. Red China also vehemently denied rumors that Milosevic was trying to fly gold reserves to Red China. [Red China's non-intervention policy for remote governments paid off: by refusing to claim who had won the election while it was contested, Red China did not have to retract any statements.]
Oct. 11, 2000: The highest-placed Milosevic-regime officials seem to be implementing one of two strategies: negotiate a power-sharing arrangment with Kostunica, or escape Yugoslavia.
Oct. 13, 2000: Overall, the negotiations have worked. Milosevic is somewhere in Belgrade...and Kostunica isn't interested in extraditing Milosevic to the Hague. What Russia's Ivan Ivanov came to start, has been completed in his absence.
Oct. 19, 2000: It appears that Milosevic's eviction from power was postponed as long as was physically survivable for Yugoslavia. It turned out the Milosevic regime had no reserves of sugar, fossil fuels, or money left, and furthermore had let all heavy industry fall into dismaintenance. Local political projections indicate that if the Milosevic regime had won, they would have done almost nothing to deal with these issues before it was too late.
Dec. 2, 2000: U.S.$1 billion has been verified embezzled by Slobodan Milosevic and immediate relatives (at least, the exact countries to which the money was embezzled). This is thought to be imcomplete. Countries targeted for exact account location include Switzerland, Russia, Red China, Cyprus, Greece, Lebanon, and South Africa.
Jan. 9, 2001: Serbia's gas and oil monopoly NIS (which replaced ProgresGasTrading, managed by former Serbian prime minister Mirko Marjanovic -- who has connections with Slobodan Milosevic) apparently will have difficulties meeting the 65% goods and services component of payments to Russia's Gazprom. This is not a new problem: according to Momcilo Curcic (one of ProgresGasTrading's directors), Yugoslavia's arrears with Gazprom date back two or three years, when Russia reduced the range of goods it was interested in payment from Yugoslavia. In particular, shoes, textiles, furniture, and clothes were removed as acceptable goods for payment; the current range is mostly limited to agricultural and construction products. The gas cutoff in March 2000 was due to this arrears.
Jun. 11, 2001: Mladjan Dinkic, governor of the National Bank of Yugoslavia, expressed concerns about mass civil unrest if a significant rise in the standard of living (e.g., roads being rebuilt) is not evident by the end of the summer. This was in indirect reference to a planned meeting circa June 29 among Western donors on whether to release circa U.S.$1.2 billion [about 15% of Yugoslavia's GDP] in financial aid to Yugoslavia. The U.S. is showing signs of making its financial aid conditional on progress towards sending Slobodan Milosevic to the Hague for war crimes trials. (Considering that we are discussing the latest iteration in a multi-century ethnic war, I am not certain this is appropriate...but it makes popular-sounding Western politics.)

Orthodox Church politics is extreme here. All of the church hierarchies that I have explicit news about [Albanian Orthodox, Russian Orthodox, Greek Orthodox, and Antiochian Orthodox] have lined up behind the Serbian Orthodox Church.

The New England Diocese of North America for the Greek Orthodox Church, however, seems to be splitting over Archbishop Spyridon. On Saturday [June 6, 1999], an organizational meeting representing 63 parishes' laity and clergy voted 58-51 to endorse a report asking for the Ecumenical Patriarch Bartholemew to remove Archbishop Spyridon. Personally, I think this is severely misguided; the Greek Orthodox Church has moderately responded to this crisis, and Spyridon's fund-raising for the Serbian victims of the Kosovo crisis is rather tame compared to other Orthodox initiatives I have heard of.
Sept. 18, 1999: The ex-Archibishop Spyridon resigned in late August, refusing to resist the opposition in spite of the Ecumenical Patriarch Bartholomew's direct support. His replacement, Archbishop Demetrios, is hoped to be more palatable to the American Dioceses.

Don't count on it. The resignation of Spyridon was cheered on by the secular media. There is a heuristic that secular media usually (99.9%+) advocates Satan's will. We may rest assured that our Lord Jesus Christ will transform what was meant to harm the Church into something that improves the Church.
What's the spiritual background here? (My rendition of the Christian mythos)
George Fisher has informed me that in the early 1900's, the Serbian Orthodox Church already had a reputation for being the most corrupt branch of the church known to travelers.
Proverbs 21: 1, NASB: "The king's heart is like channels of water in the hands of the Lord, He turns it wherever He wishes."

This applies to Clinton, Blair, and Milosevic! Equally! Any interpretation that cannot cope with this is false. [What does a flood look like in this metaphor?]

When my Lord Jesus Christ returns for his Church [the Second Coming], he is coming for a Church "without spot or wrinkle", "whiter than snow". We (the Church) are going to be cleaned, and this is going to hurt.

Any clear interpretation must swallow the fact that the Serbian Orthodox Church has just been sent "into the washing machine", in a way the Russian Orthodox Church never has been in since 1918 [the Communist Revolution]. I am seeing very little awareness of this in the Orthodox church statements. This is particularly strange, since the stereotypical Church prayers I have access to [the common prayer book] cultivate awareness of this possibility when actually prayed.

Due to extreme divergences between CNN/NATO and Yugoslav news sources, at least one of the U.S. (and political allies), or Serbia (and political allies), is nationally in immediate danger from the following curse. O reader, do not fall into the delusion that your nation is trivially exempt. [Note: I live in the U.S.]

Romans 1:18-32, a passage that proves its inspiration by its failure to be pornographic, describes a specific instance of a Divine curse: God's response to someone wilfully believing a lie, is to get out of the way and let that person's mind be destroyed. If you abhor my abject understatement of this passage, go read it yourself.
If this actually materializes, negotiations will be pointless.

There have been several instances of Yugoslav media publishing statements that are easily falsified by the common man in real-time. Since Yugoslav media is essentially government-controlled, this indicates that a large faction of the Yugoslav government is taking orders from the Father of Lies rather than the Father of Lights [to cite I, II John metaphors]. There is absolutely no natural reason for expecting the Serbian government to turn on the Serbian Orthodox Church. However, I will not be surprised if the Serbian government does turn on the Serbian Orthodox Church for spiritual reasons (surely the Church takes orders from the Father of Lights!). This reasoning is not symmetric in the U.S.: the U.S. government does not control the U.S. media (as proven by their functional role as a Yugoslav intelligence agency).

June 15, 1999: The Holy Synod of the Serbian Orthodox Church has called for the immediate resignation of the entire Milosevic government. The basis for this is that the Milosevic government is incapable of solving the NATO vs. Yugoslavia situation peacefully. This constitutes a 100% (well, maybe 99%) policy reversal on the part of the Serbian Orthodox Church with respect to the Milosevic government. Here is the actual text of the Synod statement on the Serbian Orthodox Church website, in English, English-transliterated Serbian, and Serbian.

A priori Milosevic government options:

Obey the Church, and Resign: This is not a reasonable way to respond when one is losing a jihad. It is also contrary to typical bureaucratic psychology.
Ignore the Call: This would be an intelligent response. However, the former Prime Minister Draskovic was fired [April 1999] by Milosevic for merely insisting that NATO would take some time to defeat, rather than be a pushover!
Patriarch, Correct the Synod: I can't evaluate this one. Unfortunately, the Synod's motivation is firmly based in empirical evidence.
Discipline the Synod: This could start the Milosevic government's persecution of the Serbian Orthodox Church. [This says nothing about how long the government could get away with it.]

Dec. 7, 1999: Bishop Artemije of Kosovo, in a letter to Patriarch Pavle published in the Danas daily newspaper, criticized Patriach Pavle for flouting the Holy Synod of the Serbian Orthodox Church by attending a reception on Nov. 29, 1999 hosted by Milosevic.

I believe the instructions of Paul, to those Christians living under the Roman Emperor Nero, was to pray for Nero and refuse to promote the overthrow of the regime. (This is Paul preaching what his audience does not want to hear!) If it is truly necessary to remove the Milosevic regime with perfect timing, this will be done by praying for (not against) the Milosevic regime in conjunction with appropriate natural actions. Patriarch Pavle's action makes sense in this context. Some quotations from the Bishop's letter:
"Your going to Milosevic's feet...has astonished many bishops, the clergy and the majority of the Orthodox Serb people,"
"You are turning your back to your people by going to the celebration of November 29 and are reinforcing the teetering throne of the destroyer of the Serb people by prolonging his death throes for who knows how long,"
"It is obvious that your participation in the 'celebration' is not the stand of the Church. It is your private act, your Holiness, and of those who accompanied you,"

June 17, 1999: It seems that the Serbian Orthodox Patriarch Pavle is unamused by the mass exodus of Serbs from Kosovo. This mass exodus includes Kosovo's only Serbian Orthodox Bishop, Bishop Artemije Radosavljevic.

Patriarch Pavle has issued a direct order to all faithful Serbian Orthodox -- to stay in Kosovo. [Presumably, those who have already left are expected to return.] The motivating text is 'those who endure until the end shall be saved'.
To add further emphasis to Patriarch Pavle's direct order, Patriarch Pavle is complying with his own order -- by moving to the city of Pec in Western Kosovo. [Considering the antics of the Holy Synod, this may actually increase Patriarch Pavle's lifespan....]

February 21, 2000: Bishop Artemije addressed the UN today. He stated that to handle the Kosovo situation, both the Serbian extremists (backed by Milosevic) and the Albanian extremists (including the KLA and descendants) must be stopped, and the moderates on both sides supported by NATO etc. He also believes that most of the Serbian violence is caused by direct orders from the Milosevic regime.
March 15, 2000: The Holy Synod sent out a letter to all Serbian Orthodox archbishops and their dioceses -- demanding Serbian Orthodox priests "not to grant Holy Communion" to doctors and midwives known to perform abortions. This includes Eucharist.

Secularly speaking, this has never before been an issue in Serbia; it is described as widely and liberally performed under Serbian law -- liberally enough to drastically reduce the Serbian birthrate....
Links: English, transliterated-Serbian, and Serbian.
---
Opinions, comments, criticism, etc.? Let me know about it.

Return to the main page.